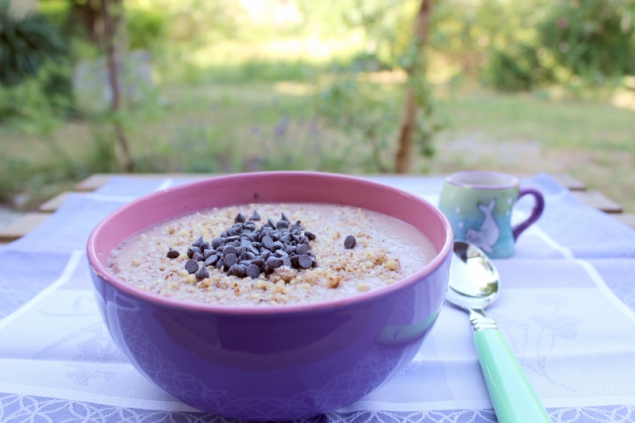 It was another morning and I didn't want to eat a banana like usual. And there was nothing else than fruit for breakfast at home. What do I do?
My idea was a smoothie. So I took a banana, an apple and some plumes, put a little water only in the blender and gave it a pulse, a second one. It came out a thick fruity juice. Nothing really to drink so I transferred the whole into a muesli bowl to spoon it. But like always I looked for something more. I had some nuts, and chocolate chips. I threw some on the top and .. voilà! I had a muesli.
It was such a nice and different breakfast. And I discovered I don't need at all milk – in my case nut milk – for a muesli. So next I will prepare some granola and have muesli again for breakfast!
What do you use for having a muesli if not cow milk? Please let me know and give me new ideas!
---
You might also be interested in: